Our Projects
In addition to the Stop Dropout project, Blickpunkt Identität coordinated three other relevant projects:
Learning from Best Performers in Education

Every day, teachers and school leaders use innovative and simple methods in order to meet the constantly growing challenges at their schools or even to use them as opportunities. We have visited many of these teachers and principals to learn from them and to make their approaches and methods available to other teachers and principals! 
Resilience – a key skill for education and job

Resilience is crisis competence, the way people cope with personal setbacks and strokes of fate. Decades of research in this field have identified many scientifically proven factors that contribute to an increase in resilience. In this project, we have made those factors that can also be practiced and trained available in a clearly structured exercise database, as well as compiled supporting accompanying materials for counsellors and pedagogues.
Key Competence Happiness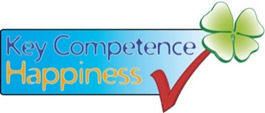 In this project we have made resources of academic positive psychology available for the educational landscape. Central topics such as life satisfaction and a positive outlook on one's own future have a direct impact on school performance and significantly determine the further private and professional success of the respective people.